New 2021 Jeep Wrangler 4XE Features From Jim Browne CDJR | Dade City, FL
The Jeep Wrangler has been one of the most iconic and recognizable off-road vehicles for decades now. Beginning from its early inception in the late 1940s and being available for mass production to the public in 1986, the Wrangler has been and continues to be the main staple of Jeep-loving off-roaders around the world still to this day. The off-roading industry has never been bigger or had more options than ever before. This has lead to increased competition within the space, especially for more environmentally sustainable options. This is why Jeep never stepping away from innovation and craftsmanship has introduced the first-ever 2021 Jeep Wrangler 4xe.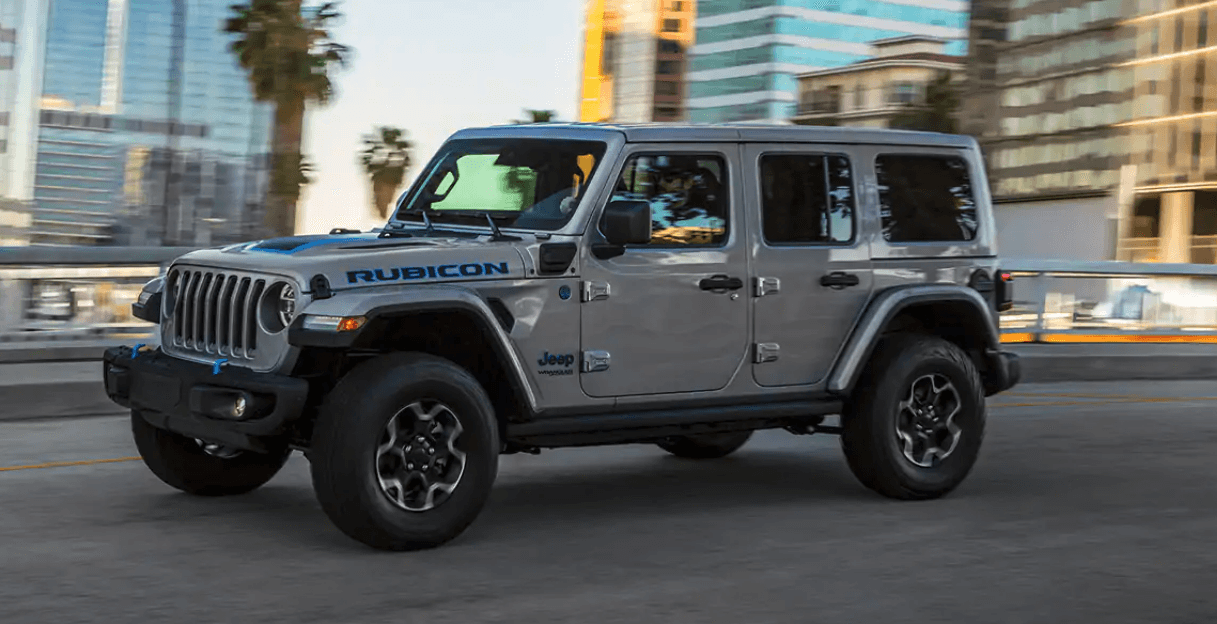 Performance
Jim Browne CDJR of Dade City is proud to present our customers with the 2021 Jeep Wrangler 4xe which is the first-ever Wrangler offered with a hybrid powertrain. The Jeep Wrangler 4xe  is equipped with an array of incredible specs and features like a 2.0-liter inline four-cylinder PHEV and two separate electric motors paired with an eight-speed automatic transmission. The Wrangler 4xe is the most technologically advanced Wrangler with the same rugged and enhanced design you are used to. Even though this Wrangler is an EV it takes nothing away from the performance of this Jeep.
The 2021 Jeep Wrangler 4xe has:
470 lb-ft of torque
375 horsepower
10.8 inches of ground clearance
up to 30 inches of water depth
hit 0-60 mph in just six seconds

50 MPGe rating with a total driving range of up to 400 miles
Technology
The new 2021 Jeep Wrangler 4Xe is not only one of the most technologically advanced Wranglers in its class it also has some incredible technology features to make your life even easier when enjoying your favorite off-road SUV. Some of the more connective features in the new Wrangler 4Xe include the integrated Amazon Alexa which allows you to ask Alexa to send driving directions to your Jeep or check fuel levels, and more. Another incredible feature is something new when it comes to charging your Jeep SUV is a partnership between Amazon and Jeep to create an easier experience when charging at home. You can now schedule online appointments with an electrician to make it easier and faster to get going on your next adventure!